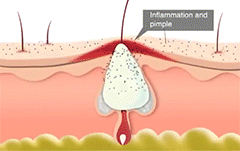 Purchase now the solution for a quick healing of your red spots, rosacea, varicose veins, oily skin and acne scars.
If you follow the instructions below exactly ... your "Skin Problems" will dissolve with this handy blue light therapy pen with 42 nm blue light and 42 degrees of heat in air.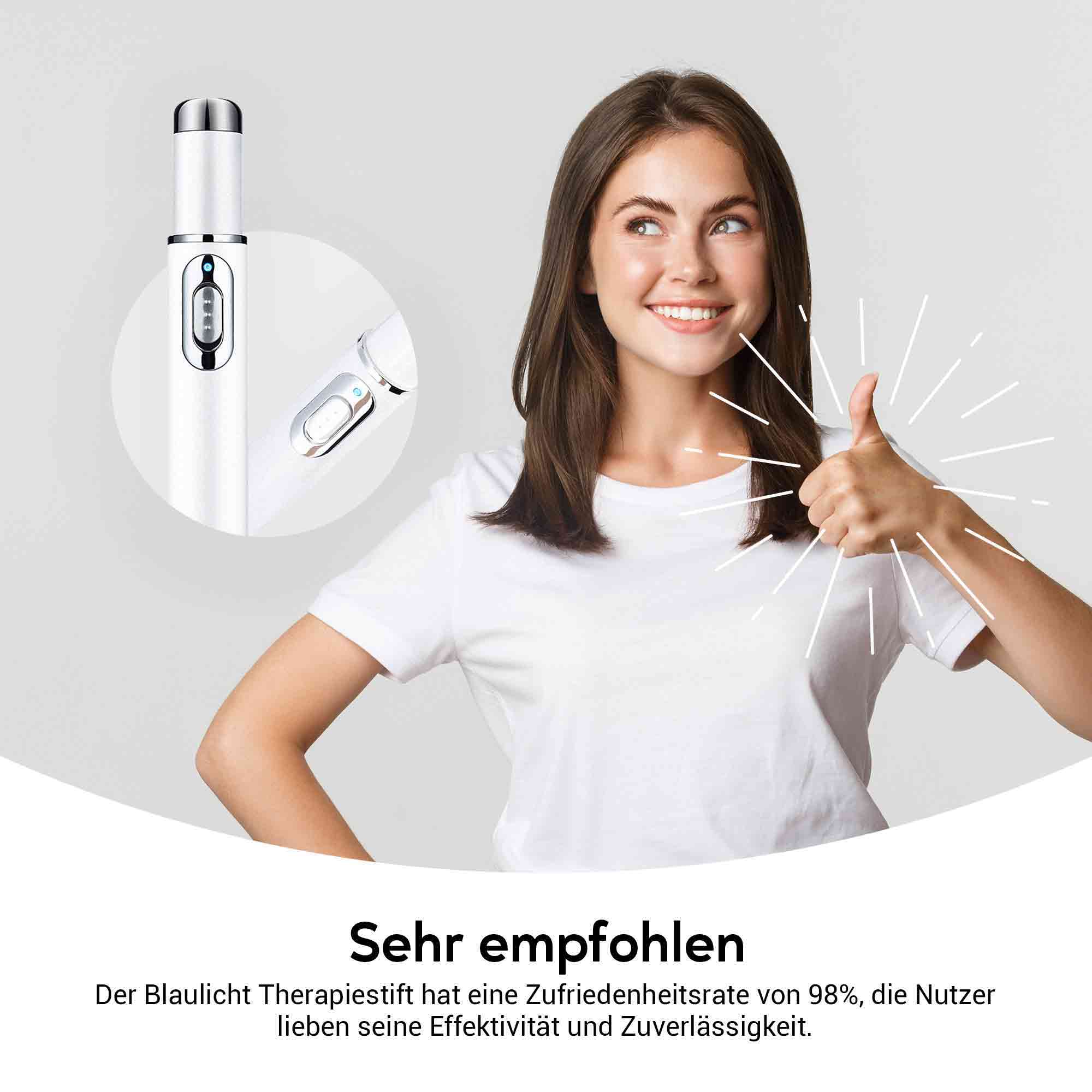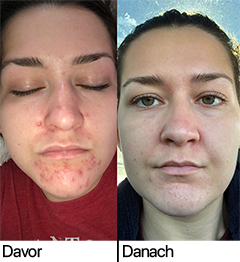 Daisy B. "I love this product. It's super easy to use and it definitely reduces the blemishes on my face. "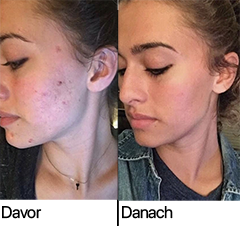 Earlene M. "I used it for the first time on a small varicose vein on my leg and it is gone. Wow I was really impressed. I still use it and it seems to work so I'm thrilled. "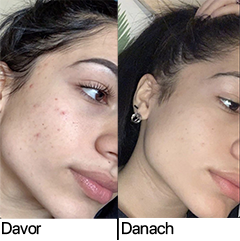 Aida T. "Bought it for my wife and she was so happy to see improvements on her skin."
We only manufacture the Blue Light Pen once every month... (due to COVID)
And so... they are available on first-come, first served basis only.


If you're interested, please act soon.
These are the Limited edition "LASER" pens that you'd hardly find elsewhere.
You can get them right now... only by clicking "Add To Cart" button below to get yours today.
This will take you to a secure checkout page where you can review your order and tell us where you'd like your Blue Light Pen to be sent.
Your Limited edition Blue Light Pen will arrive shortly via DHL.
Yours to keep for 50%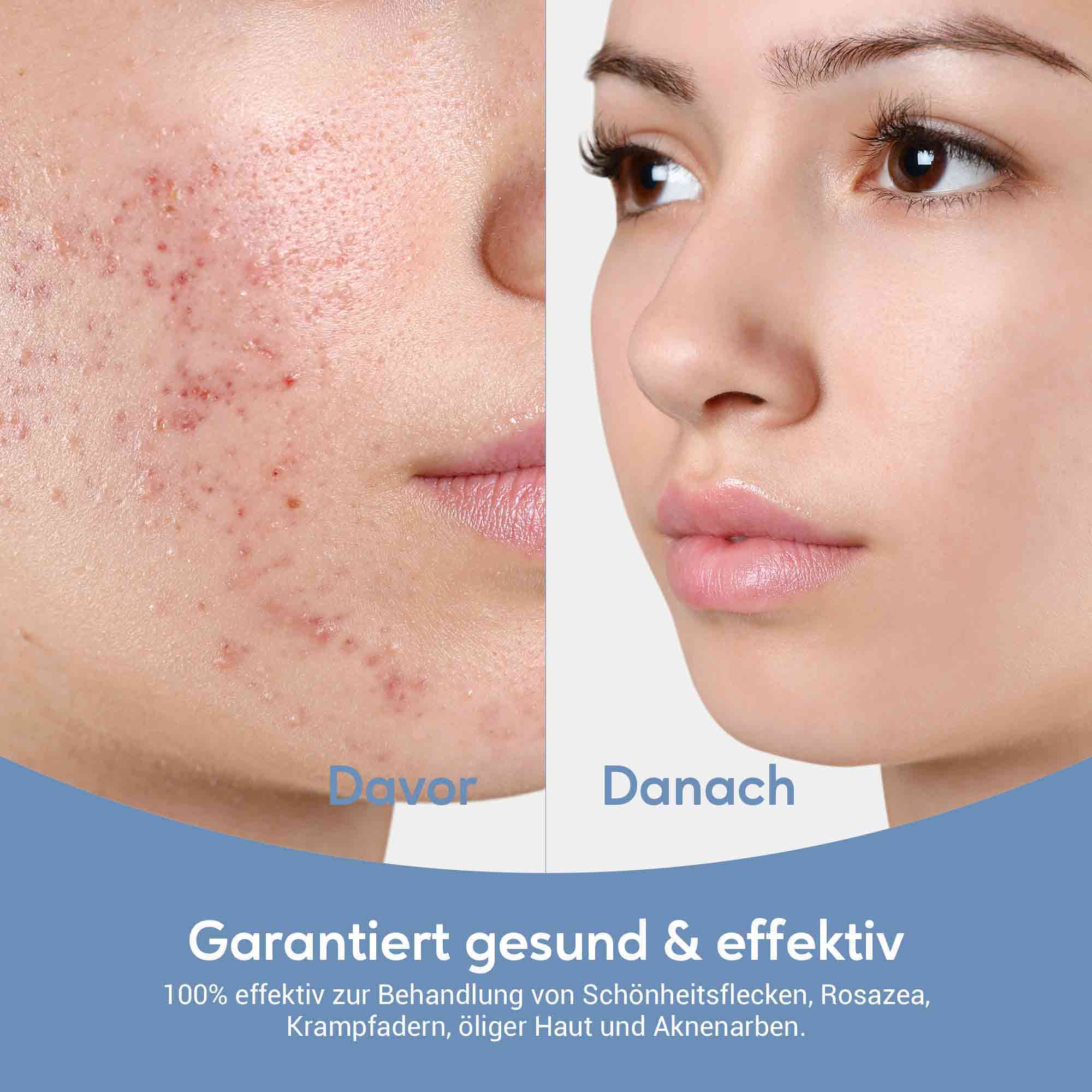 Simply use daily for
dramatic results within
shortest time!
HOW THE APPLICATION WORKS:
Open the battery compartment and insert the battery.

Cleanse your skin and apply a cream or mask.

Switch on the device and make sure that the device is ready for use. You can recognize this by the blue LED light. The treatment head will warm up slightly. After a minute the head should be 42 degrees.

Hold down the metal rod and the probe will emit an electrical voltage of + 5V BIO. Move the device in slow, linear strokes over the desired application area.

A beep will sound every 5 seconds during treatment. The treatment stops after 2.5 seconds. A new cycle is started after 5 seconds.

Adapt the treatment time to the condition of your skin. The average time is generally 10 minutes.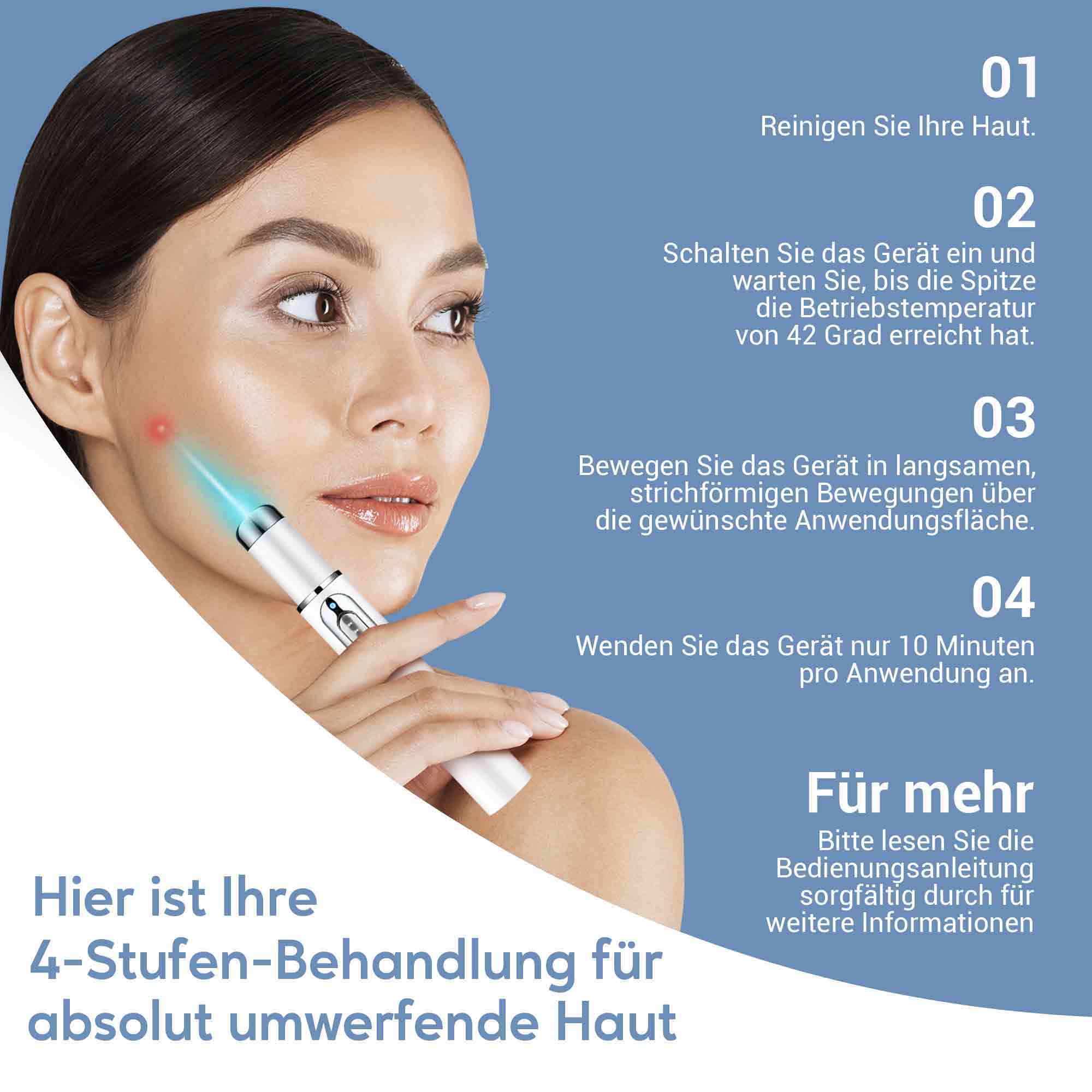 Get The Most Out Of Your
Blue Light Therapy Pen Out:
Apply a face mask or cream to the skin for treatment with the stick.

Hold the device by the metal when using.




Do not allow the device to come into contact with moisture.

Use by pregnant women and children is prohibited.




Use is prohibited for patients with heart problems.

If you will not be using the device for a long period of time, remove the battery.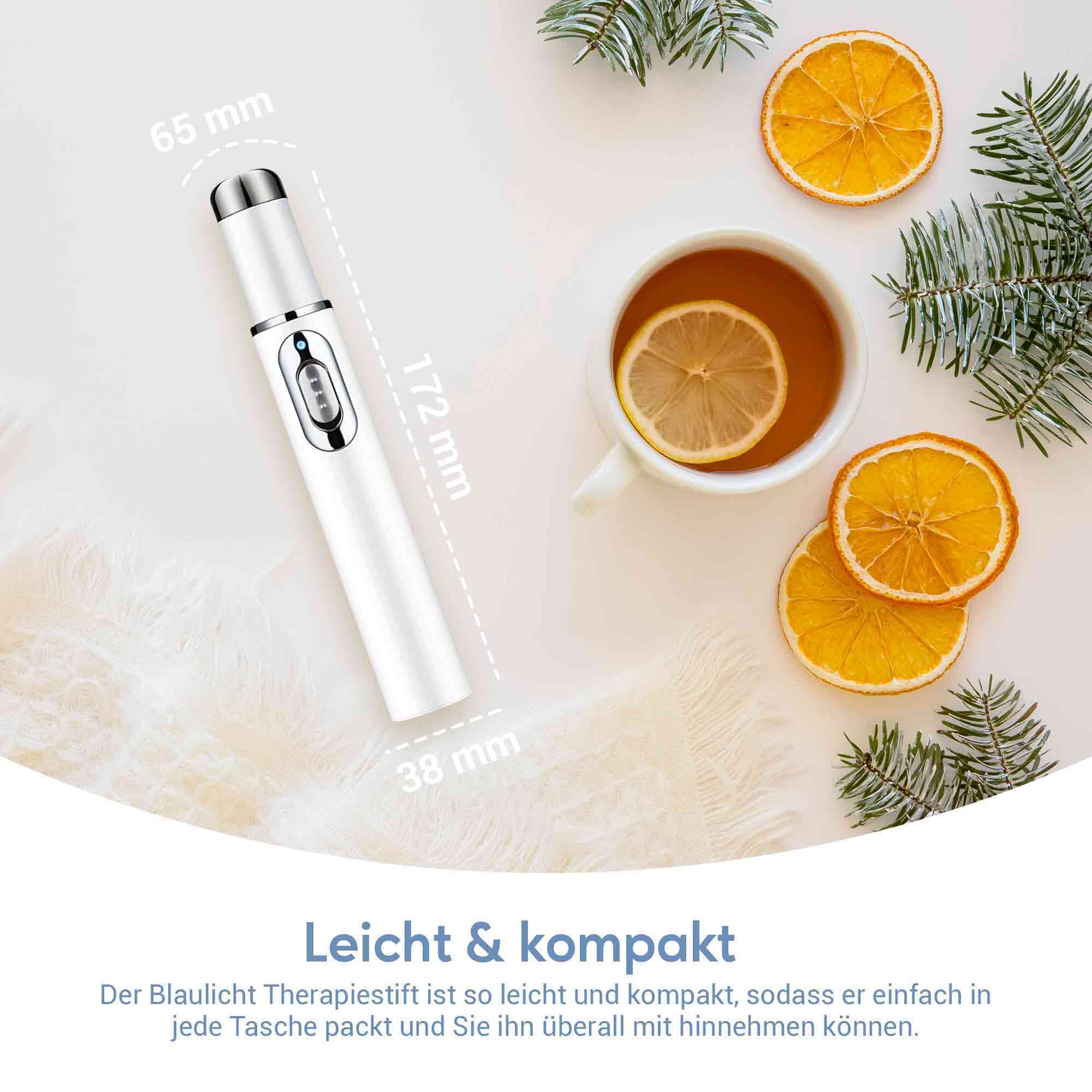 Material: Plastic
Size: 172 mm x 65 mm x 38 mm
Power supply:
1 x AA battery (not included)
Colour: White
UPDATE: Due to COVID-19, our item is currently extremely sophisticated. Our inventory sells out quickly. Place your order now before it's too late.
✅ 100% Satisfaction Guarantee - Easy Refunds
Orders are shipped within 24 hours on a first come, first served basis
Our Guarantee: We work hard to bring you the best, most popular, highest quality products on the market. We support this with a risk-free 60-day, 100% MONEY-BACK GUARANTEE. We send every order with a tracking number and keep you up to date with the latest tracking information while your order is on its way to you.


Our shopping cart is SSL-protected.
We love talking to our customers! So if you have any questions please contact us via email info@icare-us.com. We answer all inquiries within 24 hours.


Tightens sagging skin, reduces pores

Promotes detoxification of the lymph

Acne control: 415 nm blue light kills bacteria in skin pores

Reduces inflammation and relieves pain

Applicable for oily skin, severe skin allergy and red spots

Fights varicose veins and can even help with rosacea, postoperative bruising and age-related purpura

Anti-varicose vein formula: gentle application, therefore can be used all over the body